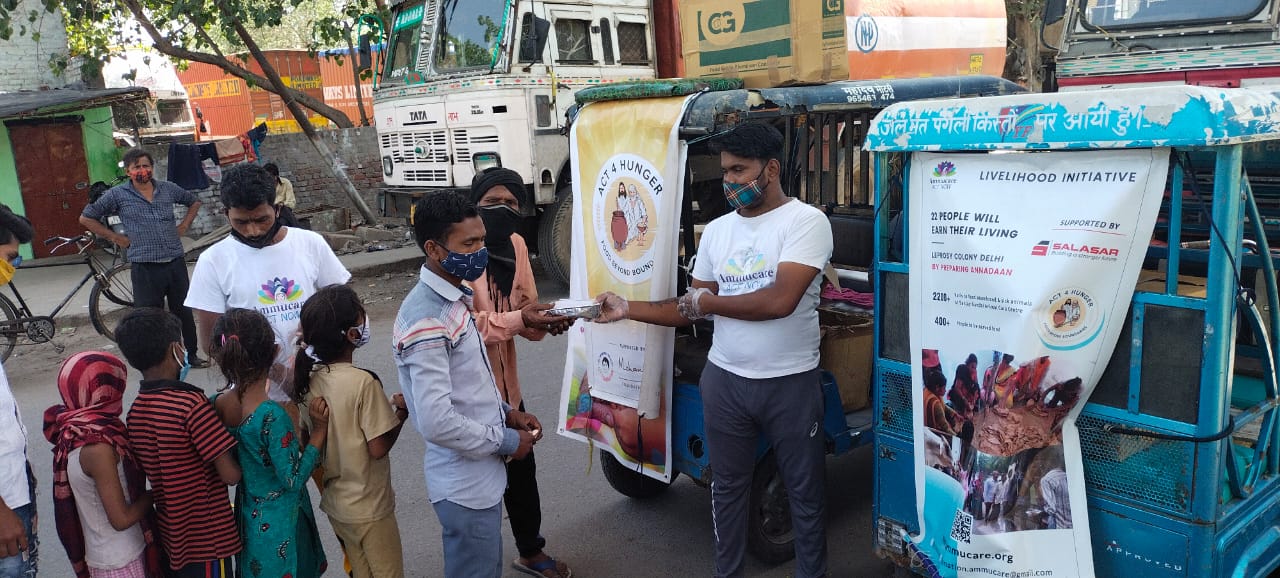 Livelihood Project – New Delhi
Ammucare has always stood for animals' well-being and believes that we need to honor every species to maintain harmony on mother earth. Honoring animals and their spaces is important. Respect, care, love & let live all the beings.
In 2020, Ammucare established the foundation of 'Livelihood Initiative' in Leprosy Colony (Delhi) to empower people to be economically independent. The seed was sown during the Covid times when people had no source of income and people were desperately looking for some work. The beauty of this project is that people from this colony makes fresh cooked rotis and serve thousands of animals thrice a week at Sanjay Gandhi Animal Care Centre (SGAC) in Delhi.
These are abandoned, injured or rescued from being slaughtered, yet their eyes are full of unconditional love. The team also cooks food for over 450 people thrice a week. Daily wagers, labourers, homeless, migrants workers, children are the recipients of these meals. Many of them have no means of Livelihood or meager resources to manage their survival. Ammucare constant food seva means a lot to people in these challenging times.